Hi once again. It has been a long gap through Lockdown, but I have been busy completing my sixteenth book, Rutter, Reborn. This takes over where its predecessor, The Secret Angels, left off, and chronicles an early major case in her newly-formed Secret Angels Private Investigation Agency. As is the case with all my books, it has to undergo the merciless scrutiny of my proofreader, who also happens to be my wife's cousin. Family ties count for nothing in these circumstances. If something isn't good enough, she tells me, and that is the way it should be. As it happened, Rutter, Reborn came back from Cuzzie largely intact, with only minor recommendations for improvement, all but one of which have been incorporated in the text. As is my privilege, as author, I don't have to abide by her recommendations, but I would be a fool to ignore them.
I am now in the process of turning the revised manuscript into an ebook, which can be read on Kindles, iPads, Nooks, Kobos, computers, smartphones, tablets and so forth, and a printed book for those with more traditional tastes. The process is quite intensive and takes a while, but we will get there soon and Rutter, Reborn should be on sale before the week is out.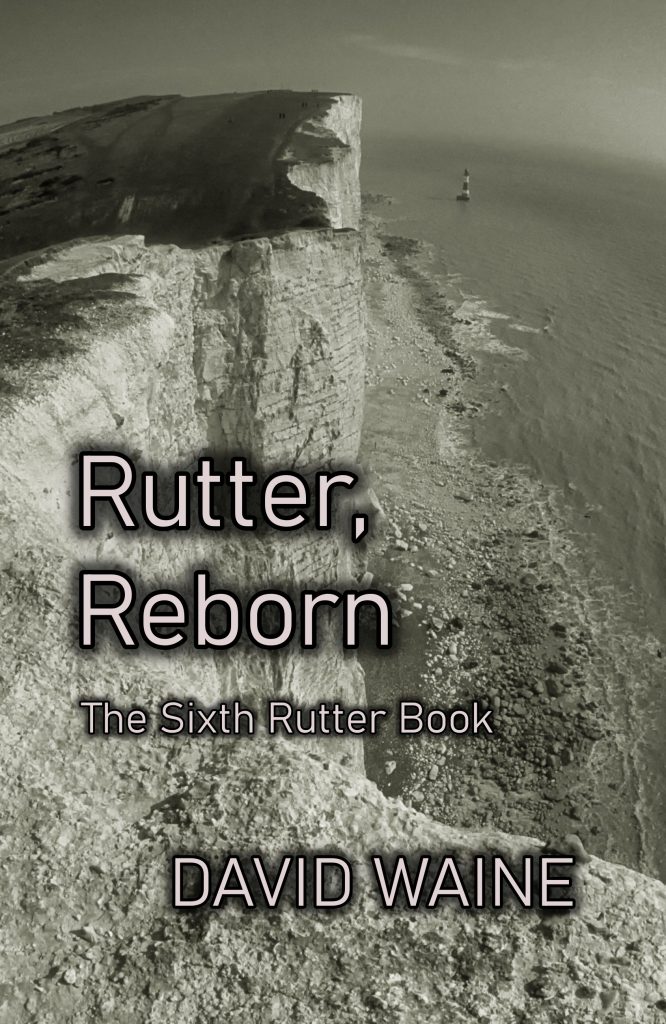 This is the cover. When one early viewer saw it, she thought it was the White Cliffs of Dover, but it isn't. It is to the southwest of them. This is Beachy Head, England's highest sea cliff – 600ft of vertical chalk straight into the English Channel. For reasons that are immediately obvious, it is one of the best known suicide spots on earth. It is also the setting for the climax of the book.