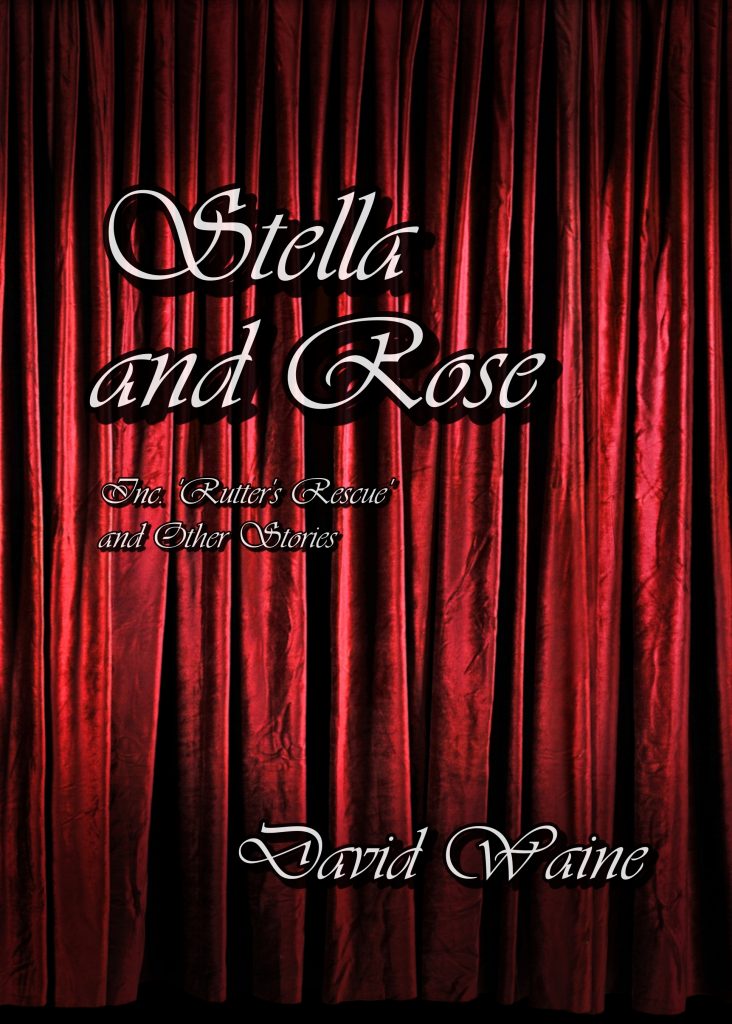 A final tweak before all of my books are reissued. My anthology of short stories, Stella and Rose (which includes a further Rutter story, Rutter's Rescue) has a new cover. Its third.
I was never happy with the previous two. The first showed what was supposed to resemble a feminine undergarment, called a teddy, but made up of large diamonds. This was to reflect that Stella worked as a fan dancer at the Dolphin Theatre in London, just after World War ll. That was all very well, except the diamonds gave the impression of the (fictional) Dolphin Theatre being a much more upmarket establishment than it really was – and it did not reflect the other stories at all.
Its replacement, ostrich feather fans, such as Stella world have twirled onstage, still did not reflect the other stories, and looked more like your grandmother's lampshade than anything else.
So, I took the opportunity to change it again when republishing. I called up my favourite repository of copyright-free images – Dreamstime – and typed Burlesque into the search bar. I was presented with dozens of photographs of scantily-clad pretty girls, all of whom would have looked perefectly appropriate had I written a story about strippers. The problem was that Stella and Rose is not such a story. Technically, Stella works as a sort of stripper (she is a fan dancer), but that is not the thrust of the story at all. It is actually a tale about two sisters surviving, as best they can, in a devastated London just after the War
Finally, I settled on the above: a rather abstract view of stage curtains from a real theatre (don't ask me which, I don't know). This symbolises the theatrical background to the title story, as well as having some relevance to the others. The curtains will open to reveal something new, which is a theme that runs through the entire anthology.
Oh, by the way, my new novel, The Hunted Angel, now has its link to where you can buy it from Apple, Barnes and Noble, Kobo and online libraries. Just go to the 'Rutter Books' page and scroll down to find it.